Official documents to submit
After you submit your application, you will find a list of documents to submit in the "À faire" section of your file in the Centre étudiant. Please note that this list will be updated only once your application has been processed. If you have already submitted the documents listed there and they continue to appear in your file, simply disregard the list.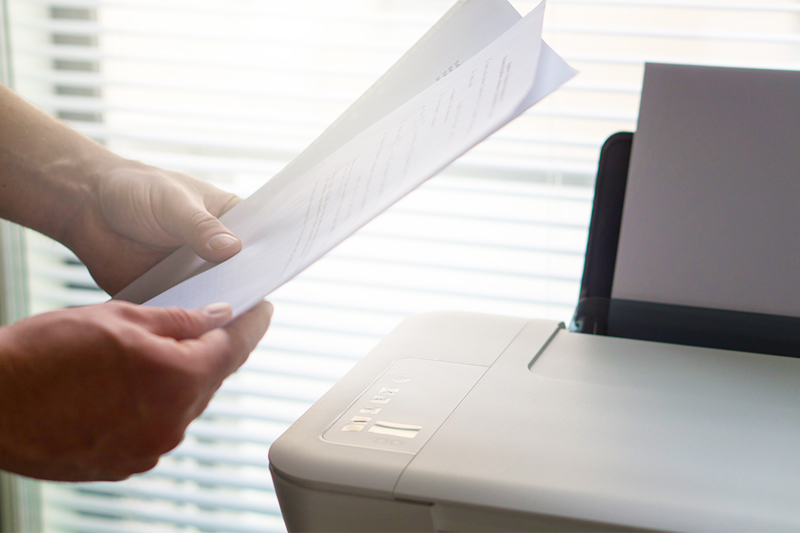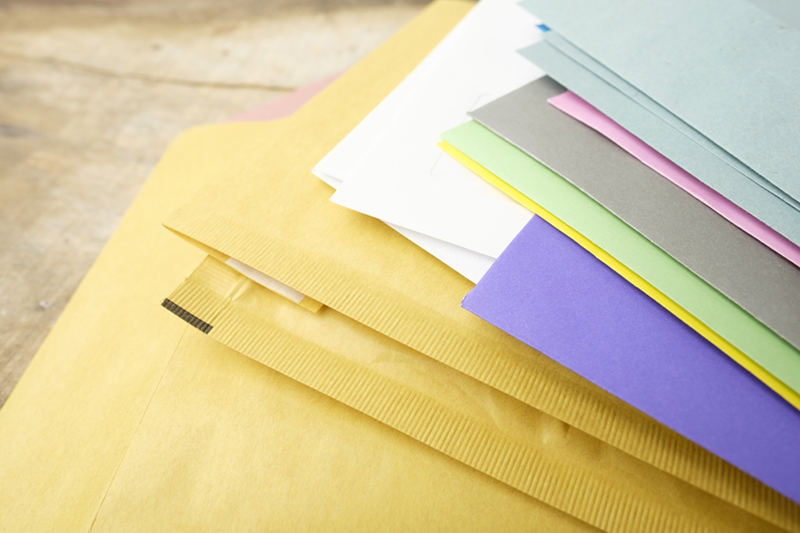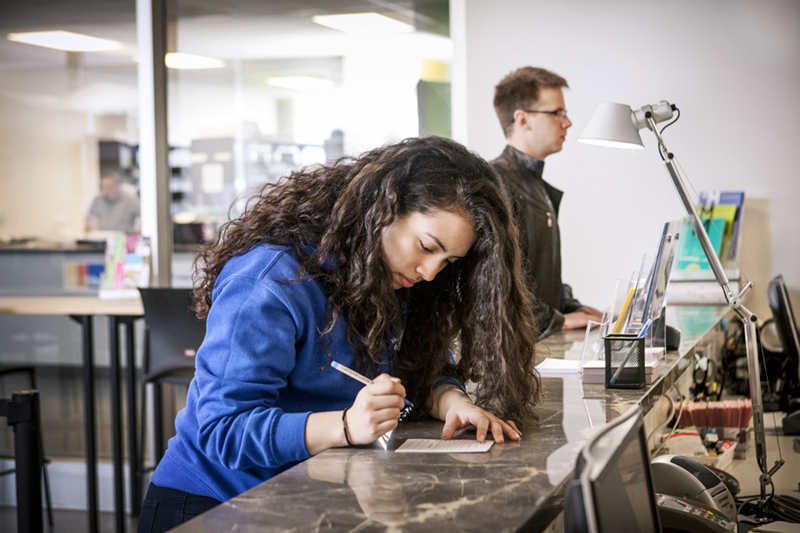 Follow the instructions
Time limits
Please note that it is important to send us your documents within 10 business days of your application submission. Failure to do so may result in the cancellation of your application.
Definition of an official document
All documents submitted must be official, meaning that they must be original documents or true copies certified by an authorized person. Documents will not be considered official if the "certified copy" endorsement is reproduced in a photocopy.
Translation of documents
Any documents required for the application that are not written in French or English must be submitted with a French translation certified by the consulate of the applicant's country of origin or by a member of the Ordre des traducteurs du Québec.
Submission of documents
Identification sheet
Before submitting your documents, be sure to attach your identification sheet (read translation). The Office of Admissions and Recruitment must have it to ensure the documents received are filed with the right application.
Graduate studies
BY MAIL
Université de Montréal
Admission / Numérisation
C. P. 6205, succursale Centre-ville
Montréal (Québec) H3C 3T5
Canada
IN PERSON OR BY REGISTERED MAIL
Admission / Numérisation
Pavillon J.-A.-DeSève, 3rd floor
2332 Édouard-Montpetit Blvd.
Montréal QC H3T 1J4
Canada
Postdoctoral medical studies at the Faculty of Medicine
(Including fellows seeking admission to a development internship, optional internship applicants, and special contingent applicants)
Université de Montréal – Faculté de médecine - Études médicales postdoctorales
Pavillon Roger-Gaudry, Suite S-740
P.O. Box 6128 Stn Centre-Ville
Montréal QC H3C 3J5
Canada
Postdoctoral fellows and visiting research students
Université de Montréal
Faculté des études supérieures et postdoctorales
2910, boul. Édouard-Montpetit, app.10, bureau 209
Montréal (Québec) H3T 1J7
Canada
Retrieve your official documents
Original diplomas will be returned to you if you live in Canada or the United States.
If you wish to recover any other original documents (except the reference letters) you have sent, please enclose a preaddressed return envelope with prepaid postage affixed with your submission.
If not, the original documents submitted with the application will remain the property of Université de Montréal. They will be kept for one year. You may recover them by submitting a request to the Registrar's Office
Warning : After one year all original documents are destroyed, except for diplomas.
International students
Upon arrival in Montréal, all foreign students must finalize their file at UdeM's Foreign students office by providing the entry documents required to study; failure to do so will result in their registration in the current session being cancelled permanently. For more details about the deregistration rules, consult the Foreign students office (Bureau des étudiants internationaux) website.
Provide the required documents
DOCUMENTS THAT SUPPORT IDENTITY
Quebecers
You must provide the original or a certified copy of the birth certificate issued by the Directeur de l'état civil (official document) that includes the family name, all first names, date of birth, sex, place of birth (city, country) and the family names and all first names of the candidate's parents. The abbreviated format of the birth certificate (small format) will not be accepted since it does not include the family names and first names of the parents.
If you do not have the original document, please make a request to the Directeur de l'état civil du Québec and send it to us as soon as possible
EXCEPTION: If you have attended college for more than two consecutive sessions you don't need to provide your birth certificate. However, you may be asked for it at a later point.
Canadians outside Quebec and international applicants
A certified copy of the applicant's birth certificate (official document) containing the applicant's family name, all given names, date of birth, sex, and place of birth (city, country), as well as the family and given names of the applicant's parents must be submitted.
If you do not have the original document, please attach a certified copy to the application and send us the original document as soon as possible.
If you were born in a country other than Canada and have acquired Canadian citizenship, you must provide copies of the front and back of your certificate of Canadian citizenship.
If you have acquired permanent resident status, you must provide copies of the front and back of your permanent resident card or of the IMM1000 or IMM5292 form, signed and dated. To prove your status as a Quebec resident, you must submit your Québec Selection Certificate (CSQ) or an official letter from the Quebec Ministère de l'Immigration, de la Diversité et de l'Inclusion attesting that you have been issued a CSQ.
If you have not been issued one, please consult the Attestation of Québec Resident Status form to determine which documents you must submit.
The steps to obtain a Québec Acceptance Certificate (CAQ) and a study permit can be consulted on UdeM's Foreign Students Office website.
If you are a French citizen, you must provide a certified copy of your passport or a French identity card (front and back) to qualify for an exemption from increased tuition under the agreement between France and Quebec, if applicable. If you are applying for an exchange program (1-995-4-9, 2-995-1-9 or 3-995-1-9), you do not have to provide a certified copy of your passport.
TRANSCRIPTS AND DEGREES OR DIPLOMAS
Studies in Quebec
If you have a Quebec diploma of collegial studies (DEC), you are not required to provide your college transcript because we will obtain the information directly from the MELS.
If you have attended university, to support your application, you must provide a copy of the official final transcript of your grades in all your university studies, including uncompleted programs, university exchange programs or courses, and distance education, as well as any document attesting to the issuing of a degree or diploma.
If you have attended the École Polytechnique or HEC Montréal, you must submit a transcript, as described above. If you have no official documents, please submit a photocopy of your most recent transcripts and ask the institutions concerned to forward the official documents to us.
If you have studied at Université de Montréal, you must provide your transcript (unofficial copy which you may print from your Centre étudiant file).
If you have studied at McGill University (or any other participating institution in the National Student Clearinghouse), make sure you choose the "ETX/Electronic Transcript Exchange" option and select Université de Montréal in the drop-down menu on your transcript form, otherwise we will not be able to process it.
Studies outside Quebec
Please attach a copy of the official transcript of grades from your last years of secondary school and all other subsequent years of study at university or elsewhere. These transcripts must provide a detailed report of your grades from each of those years. You must also submit a copy of any degrees or diplomas you have obtained and, if applicable, a copy of your grades on your graduating exams or competitions.
Notice: Canada Post Strike

Please be advised that Canada Post may soon go on strike. We recommend sending your documents via a private delivery service (FedEx, UPS, DHL Express, Chronopost International, etc.).
Admission / Numérisation
Pavillon J.-A.-DeSève, 3e étage
2332, boul. Édouard-Montpetit
Montréal (Québec) H3T 1J4
Canada
---
Try compass, the interactive checklist
To facilitate the submission of your application, use the interactive checklist Compass, designed exclusively for the Université de Montréal. It will guide you through this important step.