Maintenance is underway on the search engine; Please try again in a few minutes to view the list in its entirety.
Lend a helping hand to those that need it most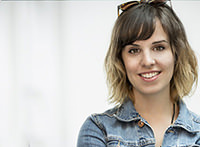 Social reintegration or adaptation difficulties, intellectual disability, delinquency, conjugal violence, mental illness, organized crime, suicide, massive waves of retirement, major crises, homelessness, urban isolation, labour scarcity, poverty: there is certainly no lack of people in need.
Social science studies provide various types of knowledge about human development and behaviour, as well as ways of taking action to help individuals, families, organizations and communities in trouble.
Programs of Study
Thesis
Period

Doctorate

90 credits

3-241-1-0

Daytime Schedule

Short Graduate Program (Doctorate Level)

15 credits

3-220-6-0

Daytime Schedule

Daytime Schedule

Master's Degree

45 credits

2-065-1-0

Master in CriminologyMaster in Criminology

Pour ajouter ce programme d'études à votre guide d'admission personnalisé, vous devez vous créer un compte Explorateur UdeM. Vous avez déjà un compte? Ouvrez une session.

Daytime Schedule

Doctorate

90 credits

3-065-1-0

PhD in CriminologyPhD in Criminology

Pour ajouter ce programme d'études à votre guide d'admission personnalisé, vous devez vous créer un compte Explorateur UdeM. Vous avez déjà un compte? Ouvrez une session.

Daytime Schedule

Daytime Schedule

Daytime Schedule

Daytime Schedule

Doctorate

90 credits

3-960-1-0

PhD IndividualizedPhD Individualized

Pour ajouter ce programme d'études à votre guide d'admission personnalisé, vous devez vous créer un compte Explorateur UdeM. Vous avez déjà un compte? Ouvrez une session.

Daytime Schedule

Master's Degree

45 credits

2-230-1-0

Daytime Schedule

Evening Schedule

Specialized Graduate Diploma

30 credits

2-230-1-2

Daytime Schedule

Evening Schedule

Doctorate

90 credits

3-230-1-0

Daytime Schedule

Master's Degree

45 credits

2-065-1-0

Option

Daytime Schedule

Specialized Graduate Diploma

30 credits

2-065-1-2

Daytime Schedule

Master's Degree

45 credits

2-210-1-1

Daytime Schedule

Short Graduate Program (Master Level)

15 credits

2-210-6-0

Daytime Schedule

Doctorate

90 credits

3-210-1-0

Daytime Schedule

Daytime Schedule

Daytime Schedule

Daytime Schedule

Master's Degree

45 credits

2-220-1-3

Master in PsychologyMaster in Psychology

Pour ajouter ce programme d'études à votre guide d'admission personnalisé, vous devez vous créer un compte Explorateur UdeM. Vous avez déjà un compte? Ouvrez une session.

Daytime Schedule

Doctorate

90 credits

3-220-1-0

PhD in PsychologyPhD in Psychology

Pour ajouter ce programme d'études à votre guide d'admission personnalisé, vous devez vous créer un compte Explorateur UdeM. Vous avez déjà un compte? Ouvrez une session.

Daytime Schedule

Daytime Schedule

Daytime Schedule

Daytime Schedule

Daytime Schedule

Daytime Schedule

Doctorate

90 credits

3-250-1-0

PhD in Social WorkPhD in Social Work

Pour ajouter ce programme d'études à votre guide d'admission personnalisé, vous devez vous créer un compte Explorateur UdeM. Vous avez déjà un compte? Ouvrez une session.

Daytime Schedule