A space for artistic cross-pollination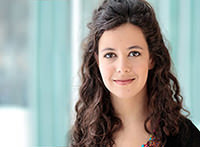 Inspired by the interdisciplinary exploration taking place in the contemporary art world, UdeM has developed innovative programs that spark every kind of artistic flame.
In the Faculty of Music, performers, composers and theorists delve deeply into all types of music, from digital and world music to baroque, classical, opera and jazz, and explore the connections between music, art and society.
As for the Department of Art History and Film Studies, it takes a unique approach focusing on theory, history and research-creation, while remaining open to multiple forms of artistic expression.
Programs of Study
Thesis
Period

Master's Degree

45 credits

2-170-1-0

Daytime Schedule

Doctorate

90 credits

3-170-1-0

Daytime Schedule

Doctorate

90 credits

3-171-1-0

Daytime Schedule

Specialized Graduate Diploma

30 credits

2-615-1-2

Daytime Schedule

Evening Schedule

Daytime Schedule

Master's Degree

45 credits

2-131-1-0

Daytime Schedule

Master's Degree

45 credits

2-600-1-1

Daytime Schedule

Doctorate

90 credits

3-600-1-2

Daytime Schedule

Evening Schedule

Daytime Schedule

Specialized Graduate Diploma

30 credits

2-606-1-0

Daytime Schedule

Specialized Graduate Diploma

30 credits

2-605-1-2

Daytime Schedule

Graduate Diploma in Advanced Professional Studies (Doctorate Level)

30 credits

3-605-1-2

Daytime Schedule

Daytime Schedule

Daytime Schedule

Specialized Graduate Diploma

30 credits

2-600-1-3

Daytime Schedule

Evening Schedule

Master's Degree

45 credits

2-605-1-1

Daytime Schedule

Doctorate

90 credits

3-605-1-1

Daytime Schedule