Join our team of ambassadors
Become the face of UdeM and help the next cohorts achieve their dreams by supporting them throughout their pathway.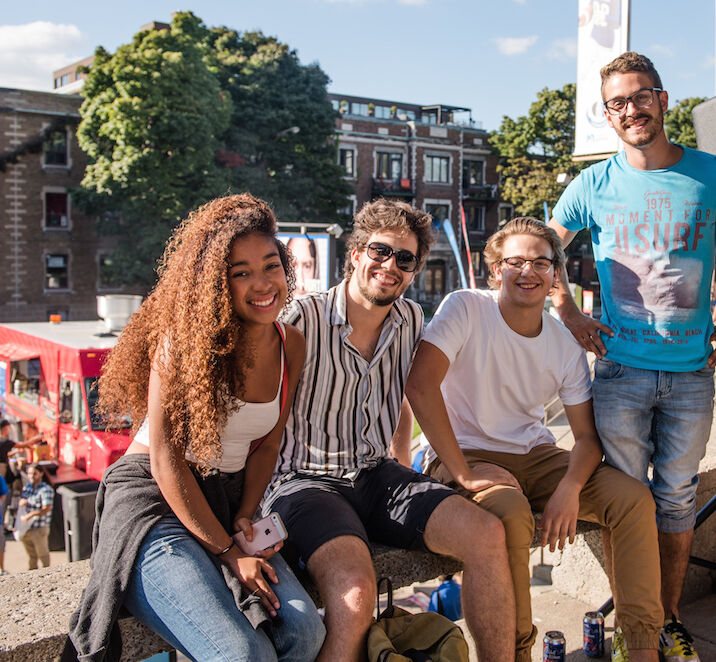 People
who've done this!
Inclusive, empathetic, energetic and committed, the team of ambassadors support future UdeM cohorts in their university experience.
Do you have what it takes to be an ambassador?
If you are known for your curiosity, people skills, your concern for others and your love for your alma mater, there is definitely a place for you with us!
Join our team! Promote UdeM through various events and activities, be the spokesperson for the UdeM experience, and answer questions from the next generation of students, while further developing your skills for your own pathway.
You are UdeM!
The perfect student job
Throughout the year, the team of ambassadors take part in a range of exciting projects that showcase UdeM:
Making sure information events run smoothly
Creating social media content
Being involved in photo sessions or shoots
Writing inspiring articles for the blog
Please note that video is in French.
Our ambassadors tell you about their unique experience!
Helping people who want to study at UdeM and making a difference by providing support during the admission process!
Join the UdeM team of ambassadors
Your responsibilities
Answer questions from future students by phone, chat and email (customer service) as well as on social media
Take part in events that promote study programs with secondary and collegial students
Participate in virtual student fairs
Lead Zoom meetings for recruitment events
Help create promotional videos
Your challenges
Provide support to the admissions and recruitment team in a range of activities throughout the year
Develop engaging, creative and real content about Université de Montréal
Help organize and hold university events
How it works
Approximately 14 hours a week, during the day, Monday to Friday
Work-study balance
Attractive overall compensation, in accordance with the SÉSUM collective agreement (download PDF in French)
Have questions or would like to know more about the ambassadors before you apply?
Want to join the team?
Let us know you're interested!
It's easy to apply! Simply fill out our form and send us your CV.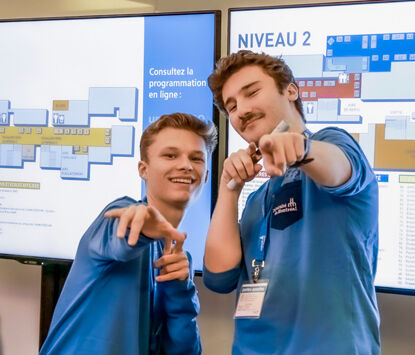 Meet the team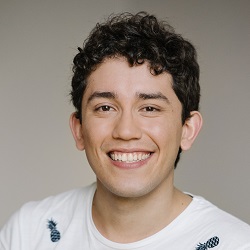 Baccalauréat par cumul en langues modernes
Níkolas Gómez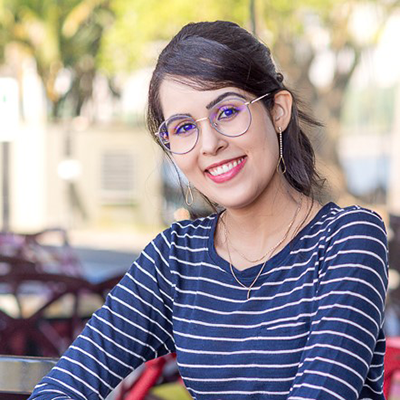 Doctorat en microbiologie et immunologie
Helena Ferreira Leal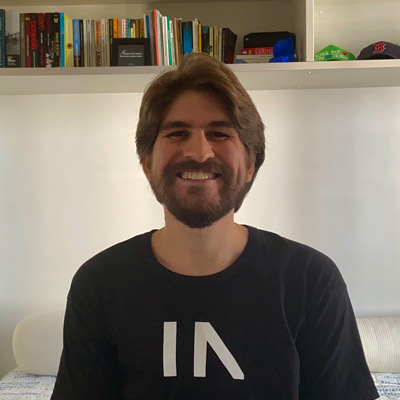 Maîtrise en études internationales
Caio Santiago de Souza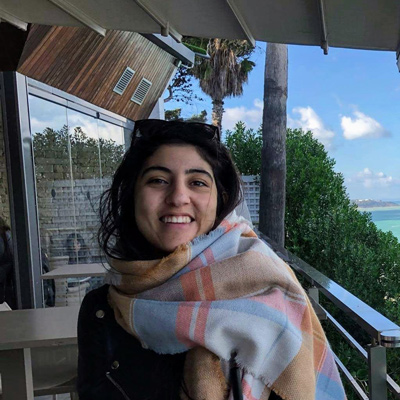 Maîtrise en études anglaises
Yosr Ben Abdessalem
Connect with them on all our platforms!
Join the community to ask questions, meet peers and be informed.