Maintenance is underway on the search engine; Please try again in a few minutes to view the list in its entirety.
Use words to explore cultures and travel through time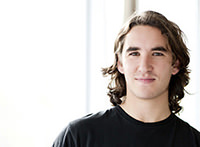 In an era of globalization and large-scale migration, knowledge of foreign languages and cultures is an asset on the job market. Literature and language studies expose students to numerous cultures, both ancient and modern, that have expressed their vitality through literature, cinema, song, and other art forms.
Programs of Study
Thesis
Period

Master's Degree

45 credits

2-095-1-0

Daytime Schedule

Master's Degree

48 credits

2-140-1-0

Daytime Schedule

Evening Schedule

Master's Degree

45 credits

2-135-1-0

Daytime Schedule

Doctorate

90 credits

3-135-1-0

Daytime Schedule

Master's Degree

45 credits

2-145-1-5

Daytime Schedule

Doctorate

90 credits

3-145-1-5

Daytime Schedule

Master's Degree

45 credits

2-085-1-0

Daytime Schedule

Doctorate

90 credits

3-137-1-0

Option

Daytime Schedule

Daytime Schedule

Master's Degree

45 credits

2-105-1-0

Daytime Schedule

Doctorate

90 credits

3-137-1-0

Option

Daytime Schedule

Short Graduate Program (Master Level)

15 credits

2-112-6-0

Daytime Schedule

Specialized Graduate Diploma

30 credits

2-405-1-1

Daytime Schedule

Evening Schedule

Master's Degree

45 credits

2-180-1-0

Daytime Schedule

Doctorate

90 credits

3-180-1-0

Daytime Schedule

Doctorate

90 credits

3-137-1-0

Daytime Schedule

Daytime Schedule

Master's Degree

45 credits

2-185-1-1

Daytime Schedule

Specialized Graduate Diploma

30 credits

2-185-1-2

Daytime Schedule

Doctorate

90 credits

3-185-1-0

Daytime Schedule