Understanding the learning process of digital natives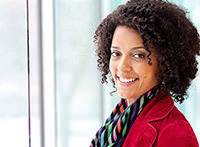 Multiethnic classes, learning disabilities and attention disorders, high dropout rates, and the need to integrate ICTs are just a few of the challenges facing educators today. In a constantly changing society, we must be able to adapt teaching methods to meet the varied and specific needs of new student cohorts.
The Faculty of Education stands out thanks to its innovative approach that invites education professionals to participate in every stage of learning. Every year, future teachers do one supervised school internship to help prepare them for their professional integration.