Maintenance is underway on the search engine; Please try again in a few minutes to view the list in its entirety.
Where knowledge and spirituality intersect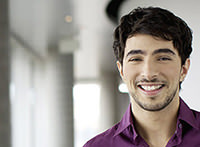 In the heart of a city known for its cultural, ethnic and religious diversity, the Faculty of Theology and Religious Sciences seeks to apply fundamental and applied research to the understanding of religions for a fuller appreciation of spiritual traditions in context and in light of the challenges they face. Its focus is not only the study of the Roman Catholic tradition that is its heritage, but also the contemplation of other religious and spiritual traditions. In both cases, it aims to unite intellectual rigour with respect for the different visions of the world and the many religious options that exist.
Programs of Study
Thesis
Period

Master's Degree

45 credits

2-885-1-2

Daytime Schedule

Evening Schedule

Doctorate

90 credits

3-885-1-2

Daytime Schedule

Evening Schedule

Master's Degree

45 credits

2-905-1-1

Daytime Schedule

Evening Schedule

Doctorate

90 credits

3-905-1-1

Daytime Schedule

Evening Schedule

Short Graduate Program (Master Level)

12 credits

2-885-6-3

Daytime Schedule

Evening Schedule

Specialized Graduate Diploma

30 credits

2-885-1-4

Daytime Schedule

Evening Schedule

Master's Degree

45 credits

2-885-1-0

Master in TheologyMaster in Theology

Pour ajouter ce programme d'études à votre guide d'admission personnalisé, vous devez vous créer un compte Explorateur UdeM. Vous avez déjà un compte? Ouvrez une session.

Daytime Schedule

Evening Schedule

Doctorate

90 credits

3-885-1-0

Daytime Schedule

Evening Schedule