Myriad forms of life to analyze, study, prolong, protect and save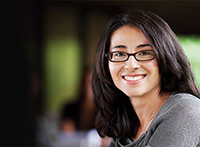 Genes and genomes to analyze, environmental problems to solve, endangered species to protect, new drugs to develop: the fields of study and range of applications of the life sciences are rich and varied.
Université de Montréal is one of the top-performing educational institutions in research in Canada. And this is no surprise since our scientific platforms and laboratories with state-of-the-art equipment provide ideal conditions for undertaking scientific work that helps to change lives.
Programs of Study
Thesis
Period

Master's Degree

45 credits

2-675-1-1

Daytime Schedule

Complementary Diploma to the Master's Degree

15 credits

2-675-1-5

Daytime Schedule

Master's Degree

45 credits

2-465-1-0

Daytime Schedule

Doctorate

90 credits

3-465-1-0

Daytime Schedule

Specialized Graduate Diploma

30 credits

2-495-1-0

Daytime Schedule

Evening Schedule

Master's Degree

45 credits

2-495-1-1

Daytime Schedule

Evening Schedule

Short Graduate Program (Master Level)

18 credits

2-495-6-0

Daytime Schedule

Evening Schedule

Master's Degree

45 credits

2-468-1-0

Daytime Schedule

Doctorate

90 credits

3-468-1-0

Daytime Schedule

Master's Degree

45 credits

2-235-1-0

Daytime Schedule

Doctorate

90 credits

3-235-1-0

Daytime Schedule

Master's Degree

45 credits

2-535-1-0

Daytime Schedule

Specialized Graduate Diploma

30 credits

2-535-1-1

Daytime Schedule

Doctorate

90 credits

3-535-1-0

Daytime Schedule

Master's Degree

45 credits

2-484-1-0

Daytime Schedule

Doctorate

90 credits

3-484-1-0

Daytime Schedule

Daytime Schedule

Daytime Schedule

Master's Degree

45 credits

2-060-1-0

Daytime Schedule

Doctorate

90 credits

3-060-1-0

Daytime Schedule

Postdoctoral Studies Diploma

69 credits

3-465-1-1

Daytime Schedule

Specialized Graduate Diploma

30 credits

2-520-1-1

Daytime Schedule

Short Graduate Program (Master Level)

15 credits

2-520-6-1

Daytime Schedule

Specialized Graduate Diploma

30 credits

2-670-1-0

Daytime Schedule

Master's Degree

45 credits

2-670-1-1

Daytime Schedule

Daytime Schedule

Master's Degree

45 credits

2-484-1-0

Option

Daytime Schedule

Master's Degree

45 credits

2-465-1-0

Option

Daytime Schedule

Daytime Schedule

Evening Schedule

Short Graduate Program (Master Level)

15 credits

2-534-6-1

Daytime Schedule

Master's Degree

45 credits

2-500-1-0

Daytime Schedule

Doctorate

90 credits

3-500-1-0

Daytime Schedule

Master's Degree

45 credits

2-466-1-0

Daytime Schedule

Doctorate

90 credits

3-466-1-0

Daytime Schedule

Master's Degree

45 credits

2-465-1-0

Option

Daytime Schedule

Daytime Schedule

Daytime Schedule

Master's Degree

45 credits

2-530-1-1

Daytime Schedule

Short Graduate Program (Master Level)

18 credits

2-530-6-0

Daytime Schedule

Daytime Schedule

Evening Schedule

Short Graduate Program (Master Level)

13 credits

2-520-6-0

Daytime Schedule

Master's Degree

45 credits

2-520-1-0

Daytime Schedule

Complementary Diploma to the Master's Degree

15 credits

2-520-1-2

Daytime Schedule

Master's Degree

45 credits

2-520-1-9

Daytime Schedule

Doctorate

90 credits

3-520-1-0

Daytime Schedule

Specialized Graduate Diploma

30 credits

2-486-1-2

Daytime Schedule

Evening Schedule