A university at your service!
With the plethora of services available to students on campus, the Université de Montréal is like a little city within a larger metropolis. These services and resources not only respond to students' needs, they also contribute to a fulfilling, enriching and fun student life. It's yours to enjoy!
The first step? Check out the Carrefour SAÉ - handbook for new students - you will find detailed information on the diverse services available at UdeM.
Essential information
Housing
UNIVERSITÉ DE MONTRÉAL RESIDENCES
The Residence service offers up to 1,120 studios in the heart of the Montreal campus. Common areas have been completely renovated and include furniture specially adapted to students' needs.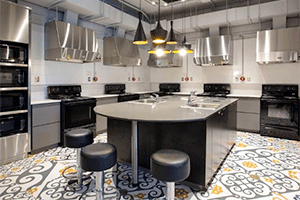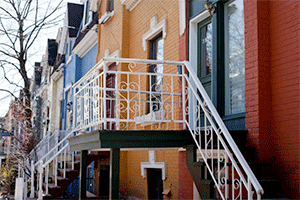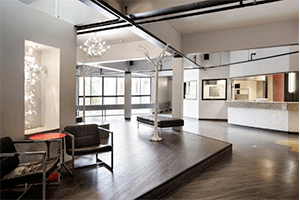 OFF-CAMPUS HOUSING
A housing bank apartments for rent or to share and rooms for rent), reserved for UdeM students, has been set up to help you find the apartment of your dreams, whether you're looking around the Montreal, Laval or St. Hyacinthe campuses.
The International Student Office
The International Student Office (BEI) seeks to facilitate international students' integration to the university community and their adaptation to Quebec society. The services are not only useful for students upon arrival, but throughout their time at the Université de Montréal: the BEI organizes a full week of activities at the beginning of every session to help welcome and facilitate the integration of international students. On the agenda: workshops, conferences, guided visits, social activities, etc.
Student ambassadors
A team of student ambassadors are available throughout campus (and on social media!) to answer new students' questions, to support them in their studies, to lead activities on campus and to be involved in the UdeM community!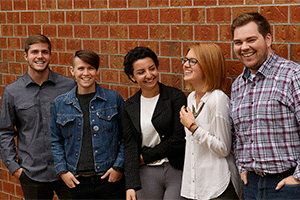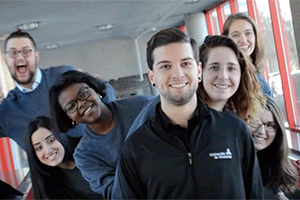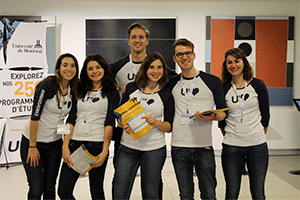 ---
Keys to success
Learning Support
The Support Centre for Student Success (CÉSAR) helps students improve their study methods and learning skills. They offer all types of workshops (time management, note taking, exam preparation, etc.) as well as individual consultations. Don't hesitate to reach out to them!
Personalized support
Are you an international, non-francophone, or indigenous student? Are you in a situation of disability or enrolled in the FEP? Do you need assistance? The UdeM offers resources to support you in a personalized way.
Mastering French
If French isn't your first language, don't worry. UdeM has many tools and programs to get you on your way to improving your French language skills.
Orientation
Are you questioning your choice of program and would like to find a better fit? The orientation service can help. Make informed decisions about your academic and professional trajectories.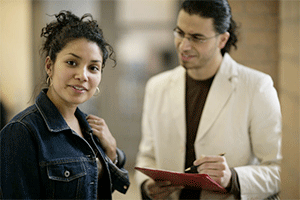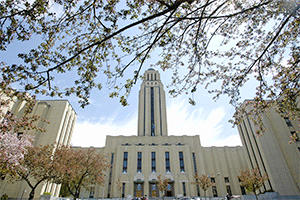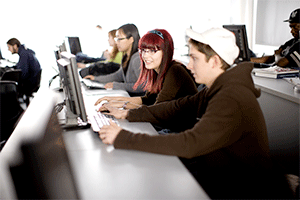 ---
Health
Medical consultations and psychological support
Psychological consultations, nutrition, physiotherapy, nursing and medical consultations. The Student Services' (SAE) Psychological Consultation and Health Centre (CSCP) offers a wide range of services to help maintain or improve the physical and psychological well-being of students and employees at UdeM and affiliated schools.
Vision care
The University Vision Clinic is a cutting-edge training centre open to the public throughout the year that offers all the services of a standard optometry clinic, along with the instructors' academic expertise.
Dental care
Preventative care, periodontology, paediatric dentistry, emergency care, surgery, endodontics, surgical dentistry, and prosthesis production are just some of the services offered at the Department of Dentistry's clinic.
Staying active and eating well
UdeM's Kinesiology, Physiotherapy and Nutrition Clinics offer services such as: assessment of physical condition, nutritional assessment, design of training programs and nutritional programs, individual or group consultations, personalized follow-up.
More information about UdeM's health services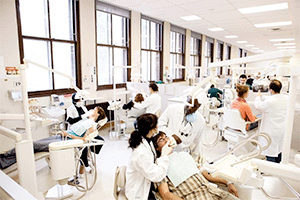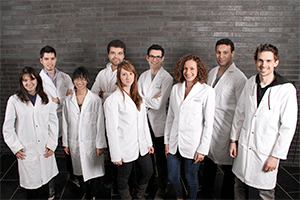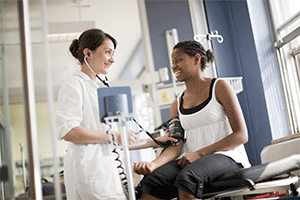 ---
Financial aid and scholarships
Bureau de l'aide financière (Financial aid office)
Student Services' Financial aid office helps students obtain the resources they need to complete their full-time or part-time studies. The available resources are numerous and varied, and include the loans-and-bursaries programs for Québec, other provinces and Canada, a work-study program, emergency loans, cash advances, need-based bursaries, and counselling and budget-planning services.
Bureau des bourses d'études (Scholarships office)
The Scholarship officeprovides information about merit scholarships, need-based bursaries, activity awards and other resources that might be available to you. It can assist you in your search for scholarships and give advice on how to prepare your application file.
The office now offers a brand new version of the awards and bursaries directory, which is available online. The database contains over 4,000 funding sources offered by UdeM, as well as by businesses, foundations, and various public and private organizations.
The service also acts as a liaison between students, UdeM academic units and external organizations for matters pertaining to advertising, competition management and the payment of some scholarships.
Available services include:
Information sessions
Scholarship search workshops
Individual counselling
Awards and bursaries directory update
Distribution of scholarship cheques
Distribution of forms
---
Life at UdeM
Meeting and Networking
There are a thousand ways to meet other students on campus: student associations, interest groups, in student cafes, the Passerelle program, different Facebook groups, welcome week...
Getting involved
Do you want to get involved during your university studies? The Humanitarian and Community Action (AHC) offers a number of opportunities: community cooking, Christmas baskets, language partnerships, student bazaar, intercultural week, etc.
Discover the importance of getting involved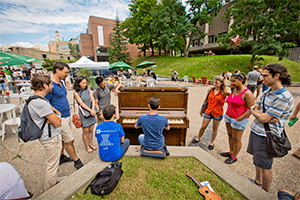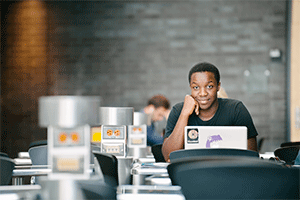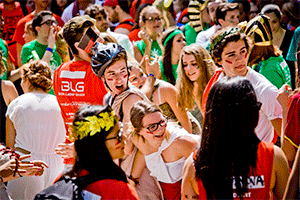 Also, not to be missed...