Learning French at UdeM: say "bonjour" to opportunity
International Student Resources | Planning your academic journey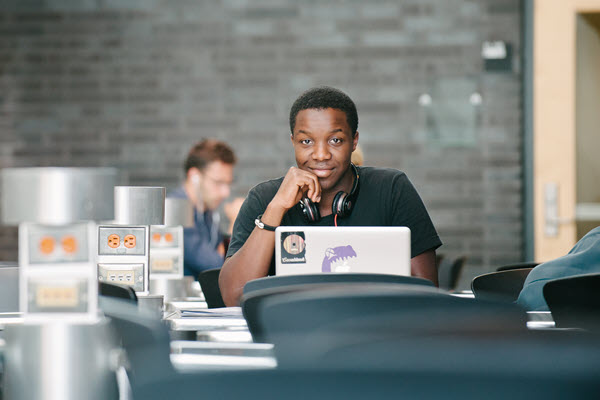 ---
The Université de Montréal recently launched a language immersion program for non-French speaking students who'd like to improve their knowledge of French.
This four-month program is designed for you to advance from level B1 (intermediate) to B2 (advanced intermediate) French, the level required to take one of the University's 600 programs. It's a great way to improve your language skills while getting to know the university environment. The good news is that you can take this entire program online, so you can study from anywhere in the world!
UdeM, one of the best research centres in Canada, welcomes students from all over the world each year. It's the largest francophone university in North America, located in the heart of Montreal, a dynamic and welcoming city.
French isn't a barrier. It's an opportunity for everyone!

Listen to Hannahs's testimony

Hannahs, a student in anthropology, tells you how the resources available at UdeM helped her adapt to a French-speaking university.
En route to a successful journey!
Perfecting a new language can be challenging, but the professors in the Intensive French Program will guide you through the process and help you make a smooth transition.
The professors offered us valuable advice and tips on how to start our first few months at the University. We also had classes that focused on the city of Montreal and the campus. I'd definitely recommend this program to non-French speaking students!
— Santiago, a Brazilian student in his Preparatory Year and a member of the Montreal Carabins soccer team
In short, this comprehensive program is specifically designed to help you achieve your goal. What's more, it's a fantastic opportunity to network with future students on the same path as you.
Helpful resources for you :