American student
Add your colours to a resolutely French-speaking university that is open to the world and allows you to reach the summit of your academic aspirations.
Studying at Université de Montréal means...
Choosing the path that's right for you
With over 600 study programs to choose from, the university provides a high-quality education where you can specialize based on your interests and aspirations.
Starting your university studies
Receiving an education that is recognized around the world
Université de Montréal is ranked among the top universities in the world. It has 13 faculties and schools, and its range of program choices is one of the largest in Canada. The university also has one of the most highly conducive environments for interdisciplinary collaboration on the planet. A UdeM degree is recognized internationally, since the Canadian education system is compatible with the European and American systems.
Discovering one of the best university cities in the world
Montreal is known for its European flair, quality of life, safe streets, vibrant energy and affordability. It's no surprise that year after year, Montreal ranks as one of the top student cities! As a North American hub for innovation, Montreal is a prominent player in a number of fields, such as artificial intelligence, health, biotechnology, biopharmaceutical research and the environment.
Imagining the future, together
An innovation-driven community focused on the challenges of the future, UdeM provides you with the opportunity to explore, learn and shape new knowledge and understanding. Interact with faculty members and research teams and meet with peers from all parts of the world. Welcome to the big UdeM family!
University of Montreal and of the world
Deeply rooted in the community, with an international outreach
Université de Montréal is ranked among the top universities in Canada and the French-speaking world. UdeM has over 67,000 students, 2,400 professors and researchers, and an active global network of 400,000 alumni.
Academic equivalency
General admission requirements
To pursue university studies, American applicants must hold a high school diploma (or equivalent) and complete a one-year Preparatory Year program.
Students who have earned 30 university credits or an International Baccalaureate (IB) may be exempted from the Preparatory Year, subject to meeting program requirements.
The Preparatory Year is integrated into Bachelor's studies in some programs
American residents are eligible for professional programs (Architecture, Law, Nutritional Science, etc.) after completing the Preparatory Year and meeting the requirements for the desired program.
During the preparatory year, students can complete a general education program and acquire the essential skills to succeed in their chosen program of study. The preparatory years offers a choice of three streams:
Science: including courses in Math, Chemistry, Physics and Biology
Social Sciences: including courses in Economics, Work Methodology, History, Philosophy and Psychology
Arts and Literature: including courses in French, Literature, Visual Arts and English
Depending on the programs targeted, additional requirements—academic level and choice of specialized courses—may also be requested
Université de Montréal offers more than 350 graduate studies programs. To pursue a Master's or specialized graduate diploma (DESS), you must hold a Bachelor's degree.
To pursue a Ph.D., you must have earned a Master's degree.
French language admission requirements
If you didn't complete all your previous studies in a unilingual francophone environment, you must provide proof of your level of French proficiency by sending a certificate of your test results or a diploma accepted by Université de Montréal. The test must have been taken during the 18 months prior to the start of the study session indicated in the admissions request.
To determine the minimum French requirement for the program(s) to which you are applying, please see admission requirements in the program description.
We encourage applicants to obtain certification as quickly as possible since some document providers need one to ten weeks to send results. The number of attempts to pass the tests or diplomas accepted by the UdeM is at the discretion of the applicants; however, the University only considers the first result it receives from them.
An exemption may be requested from the Centre de communication écrite/Written Communication Centre (CCE) if the applicant meets one of the specified criteria.
Language support
Université de Montréal offers various types of language support through credited courses, workshops or support activities.
Intensive University French Program
Take advantage of summer and fall to improve your French level and move from B1 to B2 to be eligible for one of our many study programs with a B2 requirement.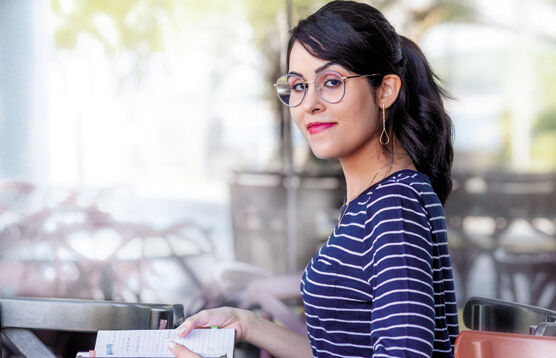 Tuition and fees
In Quebec, tuition fees are set by the provincial government. The amount of tuition fees is determined by your status in Canada, your level of study and the number of university credits for the study session. International students must be full-time during their studies. Generally speaking, 1 course corresponds to 3 credits, and a full-time session consists of a minimum of 12 credits. You will receive an invoice at the start of each session and must pay it in full before the payment due date.
Tuition fees and financing
Resources and tips for financing your studies
UdeM offers a few tools to help you estimate study costs, plan your budget, find scholarship programs and financial aid available for each level of study.
---
Need help with this process?
These resources may be helpful
UdeM international
Contact UdeM international for assistance specific to your situation for support with the administrative steps.
UdeM international (page in French)
Where to learn more about immigration process?
---
Thinking of studying at UdeM in January?
Don't wait for the first snowfall to apply! Several undergraduate and graduate programs accept applications beyond official deadlines. There's still time to submit your application!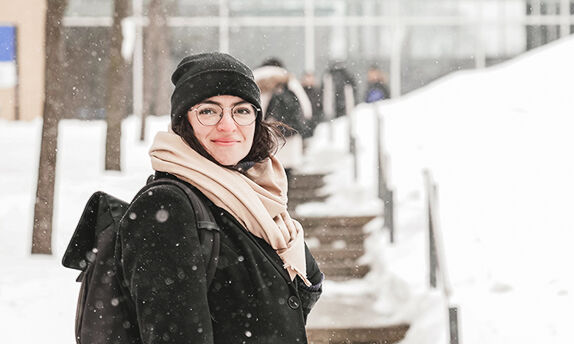 Stay connected
Join the community to ask questions, meet peers and be informed.