UdeM: a research engine
With research revenue exceeding half a billion dollars, UdeM is ranked third among all Canadian universities in terms of research activity and has been number one in Quebec since 2005.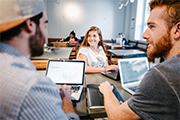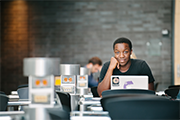 UdeM: a few figures
2,640 internationally renowned professors and researchers, among the most brilliant minds of their generation
465 research units
37 partner health institutions

550 projects financed by the Canada Foundation for Innovation and the Government of Quebec
A stimulating environment, with resources at your fingertips
As a researcher, you will have the opportunity to take part in research activities either at the university or in collaboration with national and international teams.
You will also have access to cutting-edge equipment, whether you are on campus or at a research centre.
Finally, a team with great experience in intellectual property can help you valorize your discoveries.
A large community of researchers
For an overall portrait of research at UdeM, visit recherche.umontreal.ca.
To learn about research initiatives in the program that interests you, visit the program description page and click on the "Research" tab.
The research supervisor: a partner in your success
Your research supervisor will play a major role throughout your graduate studies. It is therefore important that you choose someone you have an affinity with and who will be able to support you at every stage of your program.
A vast library network
With over 4 million books and digital documents, the Université de Montréal library network will provide you with all the research resources you need.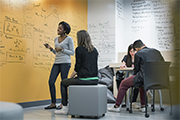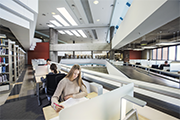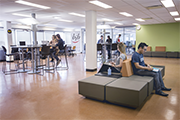 Papyrus: free access to the UdeM publications directory
To consult dissertations and theses written at UdeM in recent years, as well as publications and other intellectual works by our researchers and students, visit Papyrus.
Research news at UdeM
Every week, the UdeM Nouvelles team will update you on recent discoveries and study results from our researchers.