Take advantage of available tools
Discover the different tools that are available to help you make the best possible decisions and facilitate your arrival at UdeM.
---
UdeM essentials
The UdeM Explorer account
By creating your account, not only will you be the first to learn about all the activities organized by UdeM's Admissions and Recruitment Services throughout the year, but you will also benefit from a closer follow-up during your admissions process..
The Find Your Path quiz
The Find Your Path quiz is an online exploration tool that helps you determine which programs of study correspond to your fields of interest, your personality traits and your professional aspirations.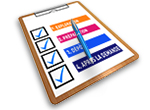 The Compass checklist
Would you like to apply to UdeM? Designed as a checklist, Compass is an interactive tool that will guide you through the 4 main steps for getting into the Université de Montréal.
---
Practical information
Scholarships and financial aid
Learn more about the possibilities of obtaining a scholarship or financial aid, both at the undergraduate and graduate levels.
The tuition fees calculator
For a better idea of exactly how much your tuition fees will be and to plan your budget.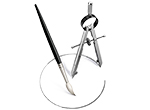 Explore programs of study
Our website was designed to encourage visitors to explore the wide range of programs of study offered at UdeM. You can do your research based on your selection criteria and save programs that are of interest to you.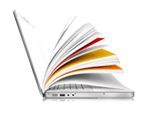 Publications
The Office of Admissions and Recruitment publishes a range of documents every year, including the UdeM brochure. To consult them online, head over here!
Finding a research director
Do you need help or advice in finding your research director? Here is a page that may be of interest to you!
---
Events
In addition to the available tools, it's possible to meet advisors and ambassadors to help you with your choice of program. They have the experience and the knowledge to answer all your questions.