7 tips for successful graduate admission
---
1. Start early
The early bird gets the worm... and gets into graduate school. Amélie, a Master's candidate in French Literature, is adamant about sharing one important piece of advice : don't wait until the night before to apply. She submitted her application on time because she started the process six months before the deadline. "Six months!!!!" you exclaim! That's right! For all graduate programs requiring a research supervisor, six months is a reasonable amount of time to complete all the steps required to submit your application. International students may even need a few extra months.
Deadlines to keep in mind
For admission to the Fall session (September to December) : February 1 of the same year
For admission to the Summer session (May to August) : February 1 of the same year
For admission to the Winter session (January to April) : September 1 of the previous year
If places are still available after the deadlines, they will be extended.
2. Letters of recommendation
Remember hearing something about letters of recommendation? So when do you need them?
| | | | |
| --- | --- | --- | --- |
| Graduate Programs | Number of credits | Research direction | Letter of recommendation |
| Microprograms | 9 to 18 | No | No |
| Specialized graduate diploma | 30 | No | No |
| Master's degrees in research | 45 | Yes | Yes |
| Professional Master's degree with directed work | 45 | Yes | Yes |
| Professional Master's degree with internship | 45 | No | No |
This table outlines general information. Please see the Admission and Regulations tab for the programs of your interest for information on admissions requirements and the documents to provide when applying for admission.

If — and only if — your desired program requires it, your application must be supported by one or more letters of recommendation. The letters must attest to the merits and added value of your application and be signed by university professors. Here are the steps to take to obtain your letters of recommendation:
Outline your research or directed work project, even if it's very rough!
Consult the Faculty Directory to find a professor whose research interests match yours
Contact a few professors you feel a personal connection with. A word to the wise : Don't approach all the professors in the same department at the same time.
Tell them about your research project and the letters of recommendation requirement. Get the odds in your favour! Pretty good chance that professors won't complete a recommendation request it you didn't take the time to meet with them before submitting. They get a lot of requests.
If the professor accepts your request, enter their contact information in your Centre étudiant. They will be your reference from now on. Please note: Your reference cannot be your supervisor.
UdeM will send an email to your reference, including a PDF of the letter of recommendation which must be uploaded within 10 days.
3. Complete one section at a time
Amélie's ultimate advice : Don't be ambitious and try to fill out an application in one night! Once Amélie had collected all her information (supervisor found, research project outlined, reference chosen and transcripts requested), she filled out one section of her application each night. That saved her a lot of work and, more importantly, allowed her to check all the details at her leisure. She finished it in one week and felt a sense of accomplishment!
Note : you can close your application and return to it later. But an unfinished section won't be saved if you log out.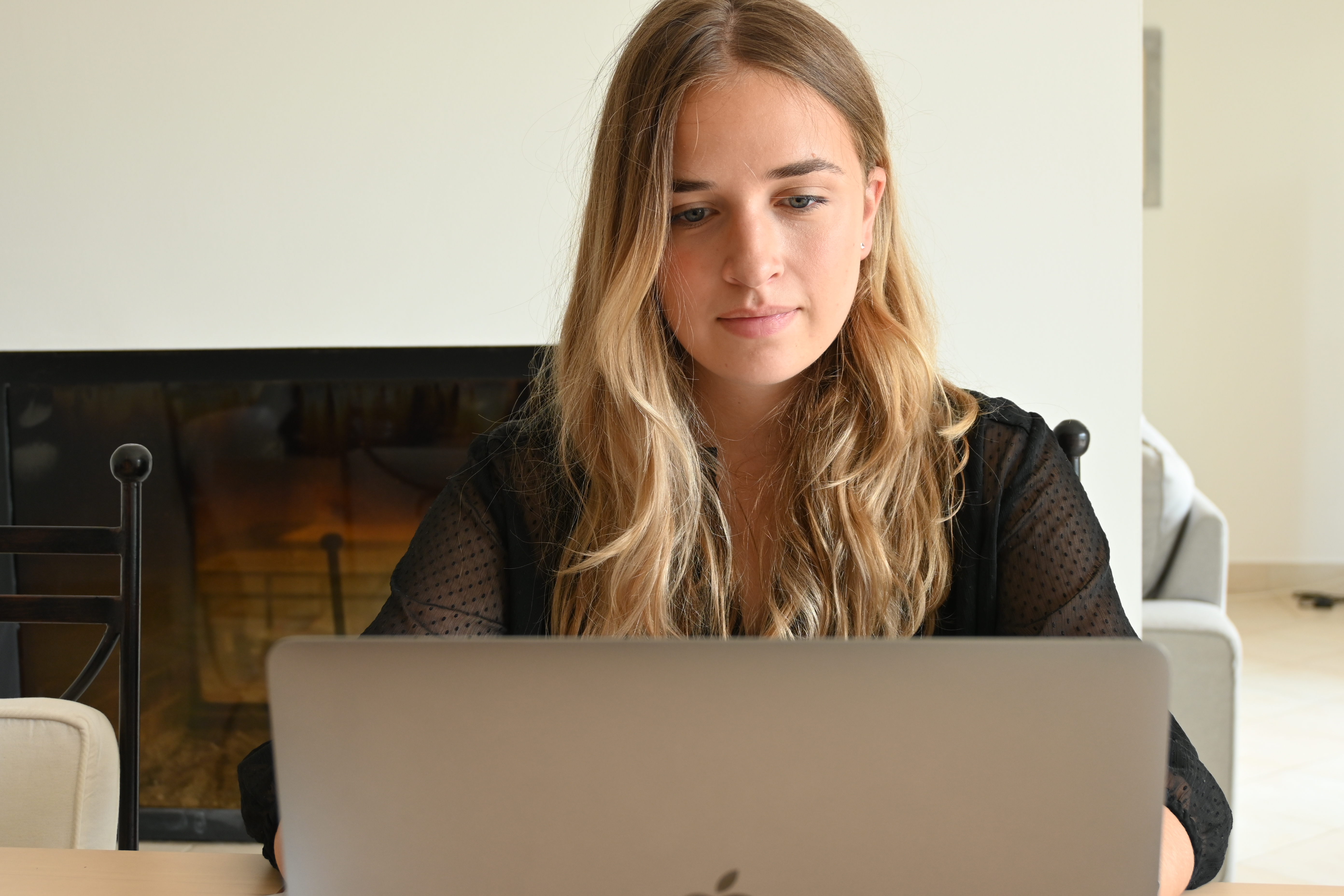 4. Start in undergraduate studies
If you're studying towards an undergraduate degree and are already considering graduate studies, learn the admission requirements and make sure you meet them, especially by choosing the right courses. Amélie was thinking about pursuing graduate studies in the second year of her baccalauréat bidisciplinaire en écriture de scénario et création littéraire (Bachelor's degree in screenwriting and creative writing). If you're passionate about a particular subject during your undergraduate studies, you can focus on it and explore it through elective courses.
5. Identify yourself clearly in an email
If this tip is technical, trust us, it will help to avoid confusion! When you send your first email for clarification or to ask questions about your application, be sure to include this information at the top of your communication :
Your student ID number (usually a combination of 8 digits)
Your full name
The full name of the program you want to enroll in
Your application confirmation number (an 8-digit number beginning with 5) that will be emailed to you when you submit your application
This will make your correspondent's work more efficient and they'll definitely appreciate it! In fact, most techniciens et techniciennes en gestion des dossiers étudiants (TGDE) (Student Records Management Technicians request this information in their email signature.
6. Communicate with your TGDE
Your TGDE is your go-to person for information about study programs and their specifics, structure, particularities and quotas. If you have any doubts or need more information, these valuable resource people are always ready to answer your questions. Consult the directory of faculty administrative staff or the program description sheet for TGDE contact information.
7. Submit your admissions application
Finally... you're near the finish line! But don't overlook a few technical details :
Helpful resources
A graduate application may include up to two program choices, in no order of priority. You'll receive an admission reply – positive or negative – for both programs you'd like to apply for.
Guide du candidat ou de la candidate aux cycles supérieurs It's the ultimate guide!
The application fee must be paid by the deadline. A completed form with unpaid fees will not be considered to be received.
Only official transcripts will be accepted
---
Take it to the next level
That's the theme of the first season of the Tour à tour podcast. Get solutions to challenges that are preventing you from moving on to graduate school : funding, scheduling, writing, changing fields and more.
---
#Rédaction
#Montréal
#Écolo
Amoureuse des communications et des rencontres humaines, Catherine est une bonne vivante qui aime savourer chaque instant! Savourer, le terme est sciemment choisi : elle est passionnée de nourriture végétale, locale et expérimentale! Son baccalauréat en communication et sa maîtrise en gestion et développement durable l'ont aussi menée à parler de la cause environnementale de manière décomplexée. Et que dire de son amour de Montréal! Elle adore dénicher des petits bijoux d'endroits peu connus de la métropole en arpentant ses quartiers à pied.