Maintenance is underway on the search engine; Please try again in a few minutes to view the list in its entirety.
Extend your university career and broaden your professional horizons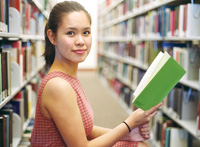 Université de Montréal offers a selection of programs vast enough to cover every field of knowledge. Recognized as a major North American research university, it is one of the most fertile grounds on Earth for interdisciplinary collaboration.
Explore our graduate programs from A to Z, and discover enriching paths that will let you extend your university career while moving you toward your professional objectives.
Browse programs also suitable for students not fluent in French
Programs of Study
Thesis
Period

Specialized Graduate Diploma

30 credits

2-454-1-0

Daytime Schedule