4 things to know about the French admissions requirement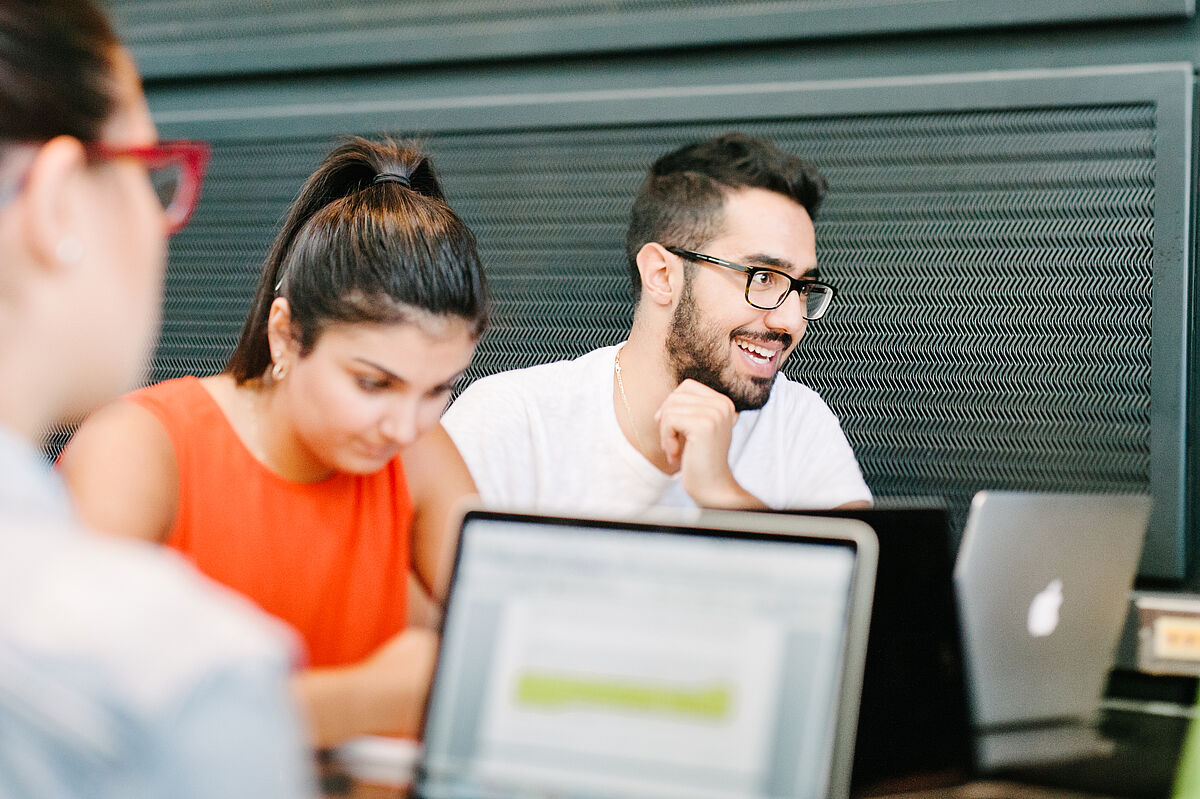 When preparing your admissions application, here are four things you should know to ensure you have the best chance of meeting the deadlines!

First of all, if you have not passed the Épreuve uniforme de français (ÉUF), langue d'enseignement et littérature – Collégial du ministère de l'Éducation et de l'Enseignement supérieur du Québec, or if your previous studies were not in a unilingual francophone environment, the University may ask you to provide proof of your knowledge of French. You must follow these four steps to meet the French requirement for admission:
1- Check if you are eligible for an exemption
If you previously studied in a unilingual francophone environment, you may be eligible for an exemption from this requirement. First, check whether you meet one of the conditions detailed on the formulaire de demande de dispense. Once you have completed the form, consolidate all the required supporting documents and upload your application to your Centre étudiant in the « Connaissance du français » section. If you attended an English CÉGEP but studied in French in Quebec during your 4th and 5th years of secondary school, you are eligible for an exemption.
2- Determine the level of French required for your study program
Not all study programs require the same level of French proficiency. To find this information, see the descriptive page for the program of your interest under the "Admission and Requirements" tab. You must then take the required steps to send an attestation of results for one of the tests or diplomas accepted by the Université de Montréal.
3- Choose your assessment provider and take your test
The TEF, TCF, DELF and DALF have been added to the list of tests and diplomas accepted by the UdeM. This gives you the opportunity to choose where you will take your test, taking into account the various factors from one provider to another: availability, price, testing schedule, accommodation measures, registration deadline, deadline for the delivery of the attestation of results, etc. Contact the provider and make the choice that suits you best.
4- Observe deadlines and submit your attestation of results.
The number of attempts to submit one of the evaluations accepted by the UdeM is unlimited. However, the University will only consider the first result it receives. Consult the list of evaluation providers available in your region and find out where and how long it will take to receive the results since, depending on the provider, it can take up to 10 weeks. For the results to be valid, the test must have been taken within the 24 months prior to the start of the session for which you are applying. For a hassle-free application, it's best to take this step as soon as possible!
It is the responsibility of the Centre de communication écrite (CCE) to recognize this requirement. If you have any questions, here are some relevant links:
---
An Intensive University French Program designed to pursue studies at the Université de Montréal

The Université de Montréal has developed a four-month language immersion program (400 hours of courses) for its future non-francophone students. Successful completion of this program will allow you to prove the level of French proficiency required by the majority of undergraduate programs without having to take an additional French test and without having to submit a new application for admission.
Marie-Pier has been a communications officer at SAR since April 2018. Not only is she versatile and bursting with enthusiasm, she is also the queen of organization and post-it notes. With her, nothing gets decided by chance. After studying computer graphics, she perfected her skills in graphic design going face-to-face with her computer screen for a few years. Bolstered by her interest in human relations, she studied languages and communication in university. Since then, she has artfully combined graphic communication with writing in the most perfect way.