Why pursue graduate studies at UdeM?
By studying at Université de Montréal, you will obtain a graduate degree from an internationally renowned university ranked among the top 5 universities in Canada by the prestigious Times Higher Education World University Ranking.
Study among the world's best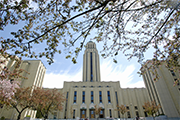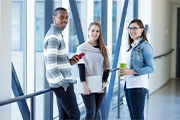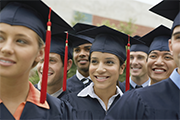 The Université de Montréal in figures
UdeM and its affiliated schools represent:
70,000 students
More than 18,000 master's and doctoral students
2,300 professors and researchers
465 research units
$613.5 M in research income
145 Canada Research Chairs
1 world of possibilities
---
Research professors with distinguished records in their field
The UdeM community boasts more than 2,300 internationally renowned research professors who have distinguished themselves throughout a network of affiliated centres and educational institutions. We welcome professors and researchers from all over the world. Our full professors also contribute regularly to studies and conferences abroad.
Read up on our professors in the online directory
Access the expertise and reputation of our professors through Masterclasses. Watch Tech Journey masterclasses based on the technology revolution.
---
A broad selection of programs
Université de Montréal offers more than 350 graduate programs. Whether your plan is to acquire a foundation for a specialization, deepen your knowledge of your professional field, or move towards a research and teaching career, we have the program you need.
---
A variety of funding sources
The successful completion of your studies depends in large part on the funding available to you. UdeM makes various funding sources available, each with different eligibility requirements to ensure support for as many students as possible.
Explore the funding sources for graduate studies
visit the Graduate and Postdoctoral Studies website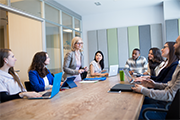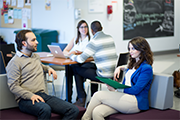 ---
A stimulating learning environment
Université de Montréal provides a stimulating setting that promotes interaction between basic disciplines and fields of professional practice.Your research activities will give you the opportunity to work in multidisciplinary teams of students from every corner of the world.
Université de Montréal is also open to the world. Its student community is a reflection of social wealth, based on a mix of cultures, influences, roots and opinions. Choosing UdeM means choosing a cosmopolitan and interdisciplinary environment.
---
Questions?
You have questions about your arrival at UdeM, your graduate studies program or you simply want to know what to do next? Try these resources:
Consult your Faculty or Department web site
Consult the Graduate and Post-Graduate web site
For questions about pursuing a doctoral degree program, contact us.